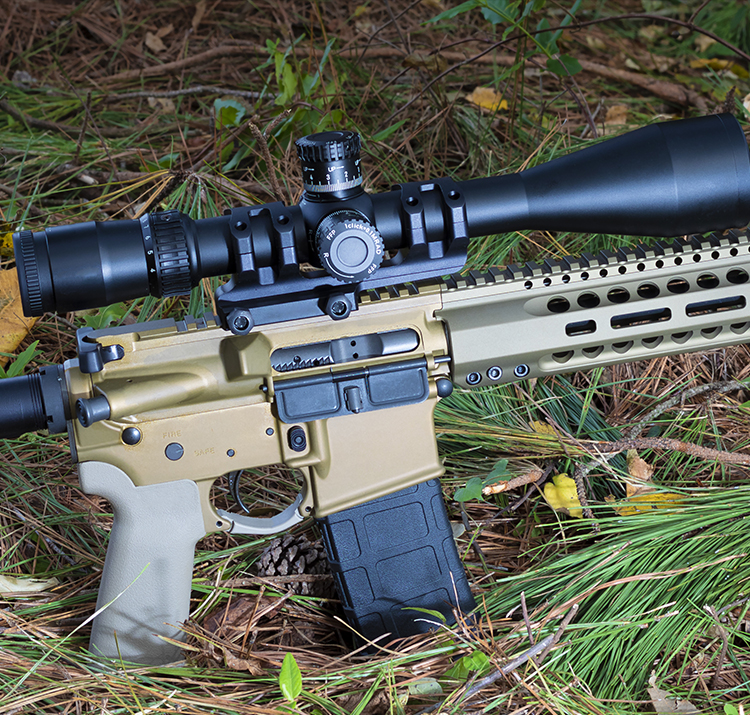 History of the AR-15 Rifle
History of the AR-15 Rifle
If you are looking for a rifle, chances are the AR-15 is on your shortlist, and for good reason. In recent years the AR has become America's most popular rifle. This is because of its adaptability, parts availability, and reliability.
Shooters all over the country turn to the AR platform for all kinds of uses. Uses like home defense, competitive shooting, hunting, and even use on the ranch as a truck gun.
Features
The AR-15 is available with a direct impingement gas system also known as "DI"or a gas piston. This depends on your personal preference. The DI gas system is battle proven to work in the most adverse conditions.
Some shooters take that reliability to the next level by installing a gas piston system that mimics the legendary AK-47
.
The modular design of AR rifles will allow you to add as many accessories as you could
possibly
want. Accessories like rail systems, after-market stocks, and red-dot sights. Also, even a set of high-quality iron sights for the traditionalist. The sky is the limit when you are customizing your new AR-15.
Configuration
The AR-15 rifle is available in hundreds of configurations to suit every need. Ultra-compact pistol uppers allow you to get an AR pistol built out. You could even spend that $200 with the ATF to register a short barrel rifle (a rifle with a barrel under the 16-inch limit).
Rifle, mid-length, carbine, and pistol gas systems allow you to configure your rifle to fit your needs
perfectly
. The shorter the gas system, the more reliable when dirty.
However
, the longer the gas system, the softer shooting it is going to be.
History
Eugene Stoner designed the Armalite AR-10 rifle to replace the M14 with a lighter, more accurate design
. This design was more reliable in wet and muddy conditions. After the US Military saw the rifle they did some research.
They concluded that the US service rifle needed to have a fast-moving and accurate projectile
.
Mr. Stoner scaled-down the AR-10 and chambered the rifle in 5.56 x 45mm or .223 Remington. This was a result of the military's request.
The AR-15 was born and morphed from the original designation of AR-15. AR stands for Armalite Rifle. It morphed to the M16, and then to the M16A1, where it served in the Vietnam War.
The M16A1 became the M16A2, and then follows the M4 carbine.
Overall
the AR-15 platform has been serving American citizens since 1961. It will continue to do so for many decades.